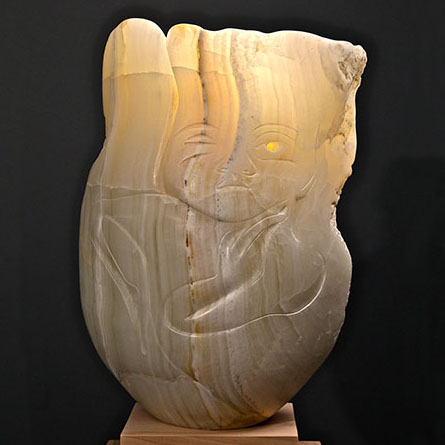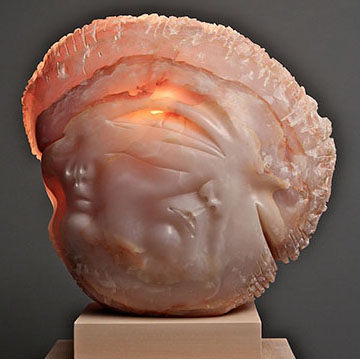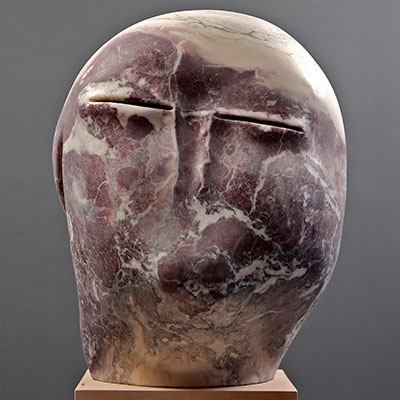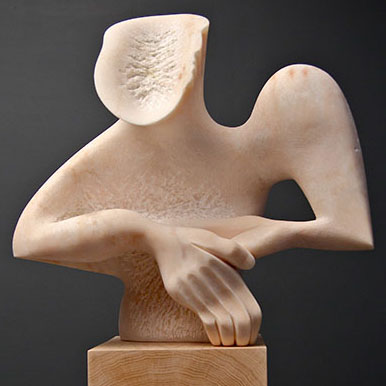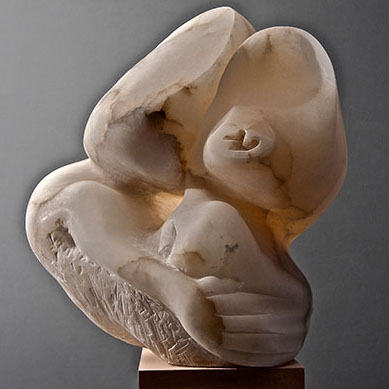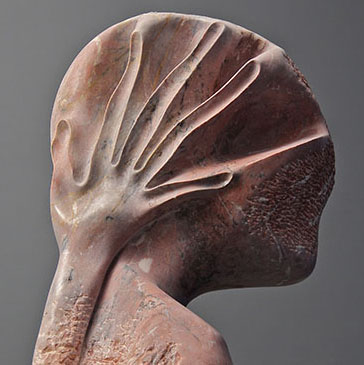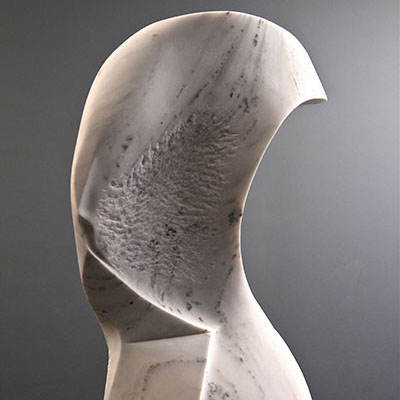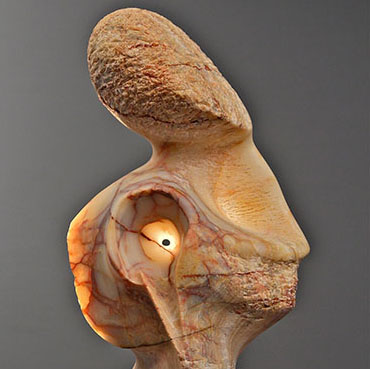 This Child
2004–2008
In the mid 1990's, at the time of the Bosnian war and the ongoing terrorism in the Middle East, there was no shortage of appalling images of war to be found in books and the press. It was at this time that I decided to move my work away from the narrow confines of the studio and attempt to create sculpture that in some way addresses the pathos expressed in these photographs. To make work that might in some way dignify the innocent victims of these conflicts.
Where to begin? I felt that the plight of Agent Orange children in Vietnam might be a possibility as these war crimes affected innocent children and so are the most heinous.
Once the primary image was established, next came the choice of a material. I decided upon the most traditional—stone. And the focus of both form and content would be the portrait head and an esthetic paradox. On one side all stones were carefully chosen for their sensual beauty. But these heads depict the terrifying images of war. It is this tension between the horrific, and the material beauty that is central to the emotional presence felt in these stones.
Last in this incomplete catalogue of my work is a proposed: Memorial to the Innocent Victims of War. These stones will inhabit this memorial.